January 2020
The Manchester Open at HOME, Manchester

I'm excited to say that I have work that has been accepted into the inaugral Manchester Open. I will be showing Colour Mapping - Test Piece, Dresden, which is from a wider body of work from my Coventry Biennial 2019 project.




The opening night is Friday 17 January, and the exhibition is open until Sunday 29 March 2020. You can find more information here: https://homemcr.org/exhibition/manchester-open/.

My work will be framed, but here is a preview: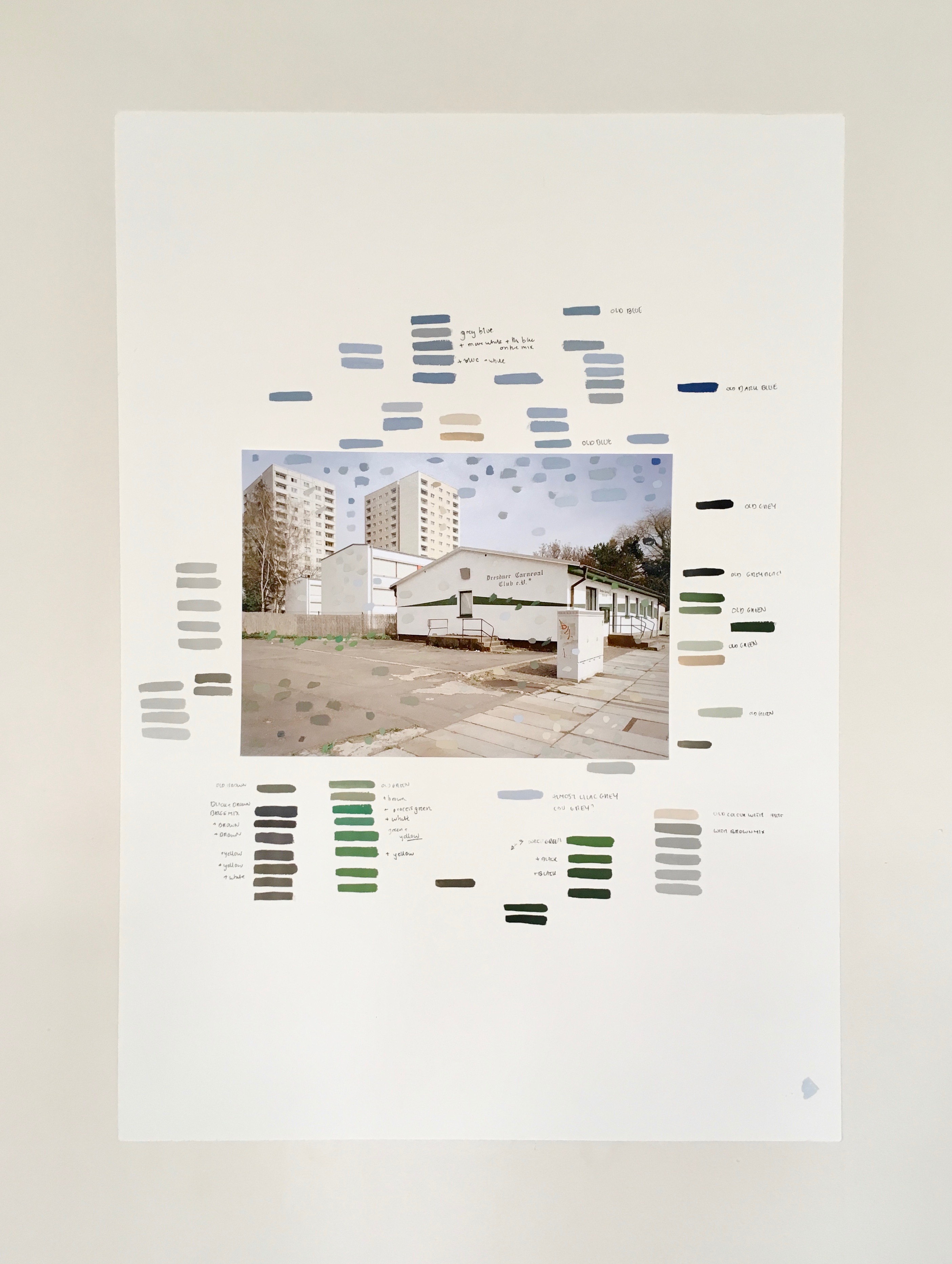 November 2019
TIME after [ ( ) ] after TIME Exhibition Preview

A few images of my work Her house in the TIME after [ ( ) ] after TIME exhibition at Wasps Studios in Glasgow.

Her house brings together a series of existing pieces related in time and place. Documentary elements and memories merge together, allowing objects, colours and words to create a new and uncertain narrative.

The work taps into a developing interest in text and language, in particular exploring women's experiences in relation to notions of place, space and architecture.

Thank you to curators Lada Wilson and Lucy May Scholfield for bringing this exhibition together. Thank you to Alan Dimmick for the installation images.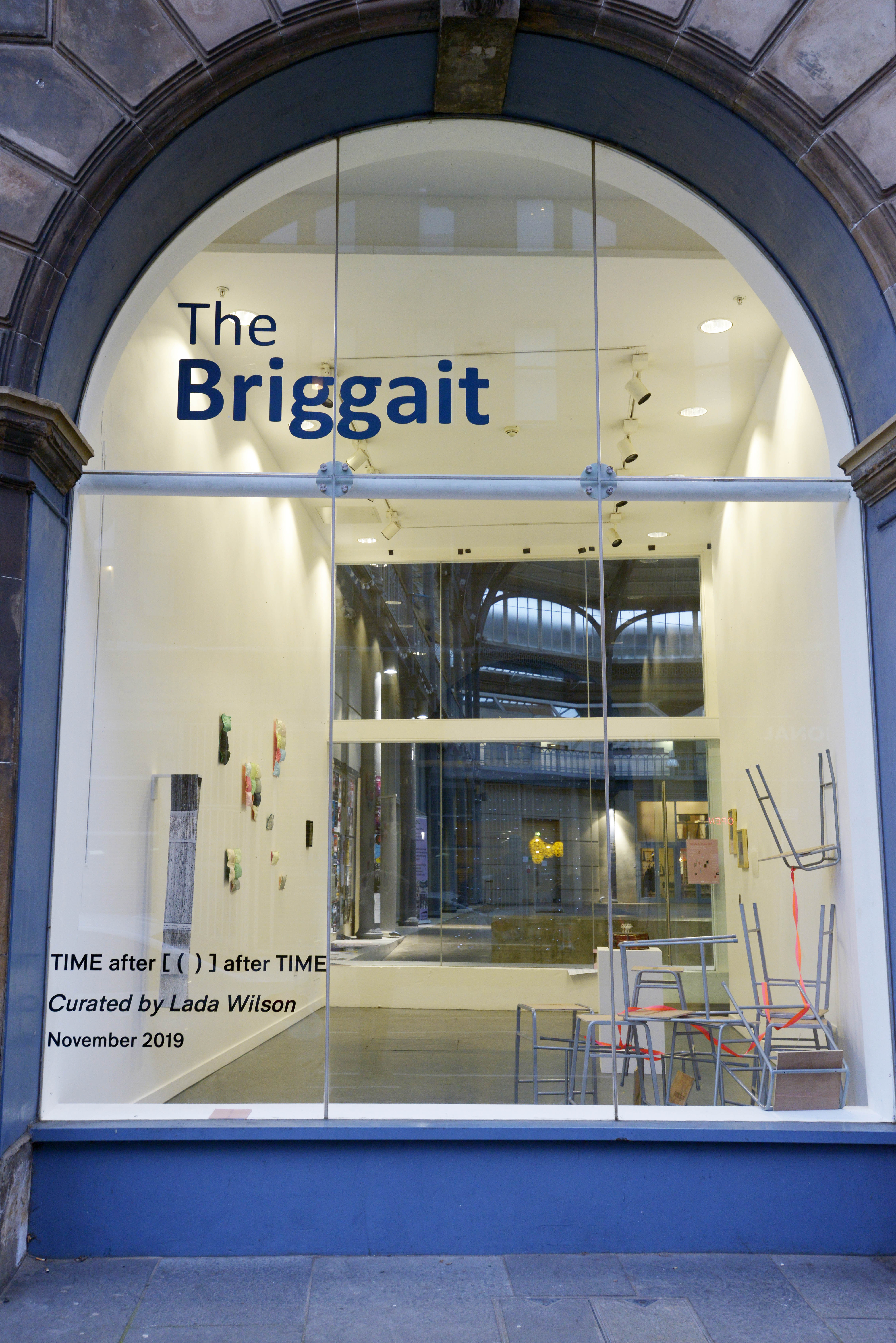 October 2019
TIME after [ ( ) ] after TIME

I am excited to announce I will be part of TIME after [ ( ) ] after TIME, an exhibition with the fantastic StudioBook2017 artists at The Briggait, Wasps Studios in Glasgow in November 2019.

StudioBook2017 was an innovative programme led by Mark Devereux Projects, and brought together 12 female artists for an intensive period of professional artists development. This culminated in an exhibition at Old Granada Studios, In Nothing Flat (find work I exhibited for that here).

Two years on, Lada Wilson, Lucy May Schofield and Libby Scarlett have organised and curated another exhibition to celebrate the anniverary of In Nothing Flat. I will be showing a small installation of text and photography, focusing on my interest in text and words which has been developing on my residency with the Fourdrinier over the last year.

Preview: Friday 1 November, 6-8pm, The Briggait, Wasps Studios, Glasgow.



Poster design by Libby Scarlett.


October 2019
COVENTRY BIENNIAL OF CONTEMPORARY ART 2019

Coventry Biennial launched Friday 4 October, and I was excited to be presenting my work Colour Mapping - Twin Cities in The Twin at The Herbert Art Gallery alongside photographer and artist Adele Mary Reed.

Underneath are some provisional photographs of the installation.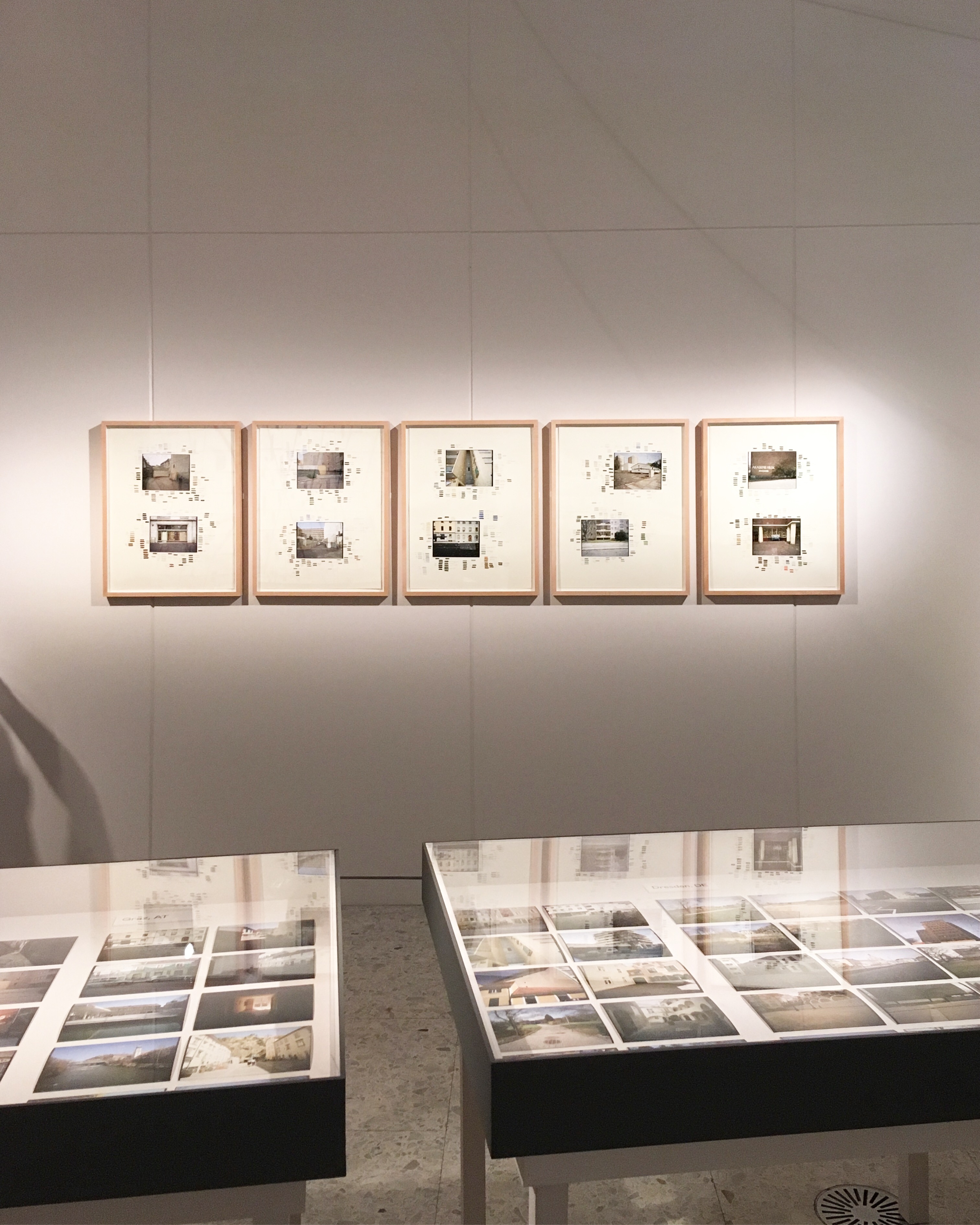 'Anna Columbine is an artist based in Manchester who has been commissioned to produce five new artworks in response to Adele Mary Reed's photographs - one new artwork for each city that adele visited.

In these works Anna translates colours taken directly from Coventry's twin cities into a series of loose paint swatches, complete with notes about how to recreate these colours. She describes the significanec of colour to the works by saying:

"Colour mapping seeks to pinpoint the colour and feeling of an image or place."

Anna has been working closey with Adele on this body of work. This has created new relationships between artists as well as their artworks.'

I will also be participating in a panel discussion on Collaboration on Saturday 23 November at The Row, find more information here.

Coventry Biennial: The Twin will be open until and including Sunday 24 November, and the exhibition at The Herbert Art Gallery will run until January 2020.


September 2019
CAMGIRLS AND BOILER CUPBOARDS: A PEEK INSIDE PAOLA CIARSKA'S MINIATURE FLOATING ROOMS
FEATURE ARTICLE FOR THE FOURDRINIER

My last piece as a Writer in Residence for the Fourdrinier magazine is a feature review of Newcastle-based artist Paola Ciaska. Ciarska is represented by IMT gallery and has a show coming up at Galerie Emmanuel Hervé in Paris from 18 September to 16 November 2019. I remeber seeing her work at the Manchester Contemporary a few years ago, and so I was really excited at the prospect of interviewing her and getting to write about her work.

Read about her practice, her ideas and working methods in the article here.



Image: Untitled (Cześć, Pani Ciarska series), (2017), Paola Ciarska. Gouache on board.


June 2019
ARCHITECTURE NOW AT BURY ART MUSEUM
REVIEW FOR THE FOURDRINIER

My next piece for the Fourdrinier is now live on the website, you can find it here. I decided to review Bury Sculpture Centre's latest show, Architecture Now, which features work by architect Maurice Shapero and artist Sarah Hardacre.

It was interesting to review an exhibition at my workplace, but I found the themes of the exhibition in-line with my own interests, and really wanted to explore and unpack what was being presented in the space.


Image: Birds Eye View (2019), Sarah Hardacre.

May 2019
COVENTRY BIENNIAL 2019 - THE TWIN

I'm very excied to be taking part in Coventry Biennial 2019. The biennial will be taking place later this year, 4 October - 24 November in and around the city. I visited the 2017 biennial, which was based within the unused CET building. There was so much fantastic work on show, and curation of the building was really impressive. I remember wanting to be a part of the next one, so I'm really grateful to be included.

I have been working on my project for the biennial since September 2018, collaborating with an artist/photographer from Coventry, Adele Mary Reed. I will be creating a new body of work similar to my 'Colour Mapping' project, this time round using Adele's photographs instead of my own.

In 2013 Adele visited five of Coventry's twin cities - Arnhem, Bologna, Caen, Dresden and Graz - for a project entitled Five Derives, taking numerous photographs on medium-format to document the journey. I have selected photographs from her series to 'colour map' and exhibit in the biennial.

I am really excited to be collaborating - I think Adele's photographs's are beautiful, and I think the outcomes are going to be really interesting. I sort of know how the works are going to turn out, but I have still been doing lots of work testing paper, paintbrushes and different image combinations. I've looked into the history of the twin cities and read a little more about the history of paint and colour. I don't want to overcomplicate the final pieces, but I have enjoyed making 'test' pieces, and I'm looking forward to seeing how the final work will look altogether.




Coventry Biennial poster.




Image: From Five Derives, Dresden (2013), Medium Format Photograph, Adele Mary Reed.


March 2019
DRAWING BIENNIAL 2019, DRAWING ROOM, LONDON
REVIEW FOR THE FOURDRINIER

My next piece of writing for the Fourdrinier is now live on their website, find it here. Drawing Room is one of my favourite spaces in London - I also visited at the end of last year to see group show From The Inside Out to write my feature review on Marie Jacotey.

Highlights from the biennial include works by Michael Landy, Franziska Furter and Leo Fitzmaurice.



Image: Chamois (2018), Leo Fitzmaurice. Perforated paper


January 2019
MARIE JACOTEY: MENSTRUATION, SATIN BEDSHEETS AND HENRY MILLER FEATURE ARTICLE FOR THE FOURDRINIER

the Fourdrinier magazine launched 18 January, which included my first piece for the magazine as part of my writing residency; feature review of French-born, London-based artist Marie Jacotey.

Jacotey is an artist I have been following since 2014; the piece is an overview of her practice, and focuses in particular on her inclusion in group show From the Inside Out (Drawing Room, London, 2018).

Click here to read the piece, and please follow the Fourdrinier on Instagram, Twitter and Facebook. New articles are released monthly. The website also contains the back-catalogue of Paper Gallery Magazine which is a fantastic collection of features, reviews, interviews and experimental writing since it's inception.



Image: Comme tu m'as regardé comme j'en tremble, dry pastel on Japanese paper, frame design by Soft Baroque, 2017, featured in Morning Defeats.


October 2018
WRITER IN RESIDENCE AT PAPER GALLERY, MANCHESTER

I am happy to announce I have been selected for Paper Gallery's Writer in Residence scheme for 2019. This is a really exciting opportunity to develop critical art writing, and will form part of Paper Gallery Magazine's relaunch with new online magazine the Fourdrinier, with special in-print editions to follow late in the year.

I'll be working alongside Paper Gallery director David, and Paper Magazine editor Sara Jaspan, alongside 5 other selected writers from the North West. There will be workshops helping us to develop our voice and produce written work surrounding the key themes and interests of Paper. These include artists working with paper, drawing, sculpture; artists exhibiting at PAPER throughout the year; and artists exhibiting across the country.

Each writer will produce 4 articles over the next year, and I'm already working towards my first piece. I'm really excited and grateful to be part of this opportunity, as arts writing is something I have been pursuing alongside my art practice over the last few years. It's also given me the confidence to think about some other ideas that have been in the back of my mind...

Check out what Paper Gallery are up to here.


June 2018
SPREADS FROM CLUNY MAGAZINE, ISSUE 7

Cluny Magazine, Issue 7 launched on Saturday 2nd June at Partisan, Manchester with a big party! Below are a few images showing the spreads from my feature showing the Colour Mapping; Versions project. I'm really happy with how it's turned out, and I think it sums up nicely and succintly what the work was about. I'll be uploading some more high-quality images in the 'Other' section of my website soon too.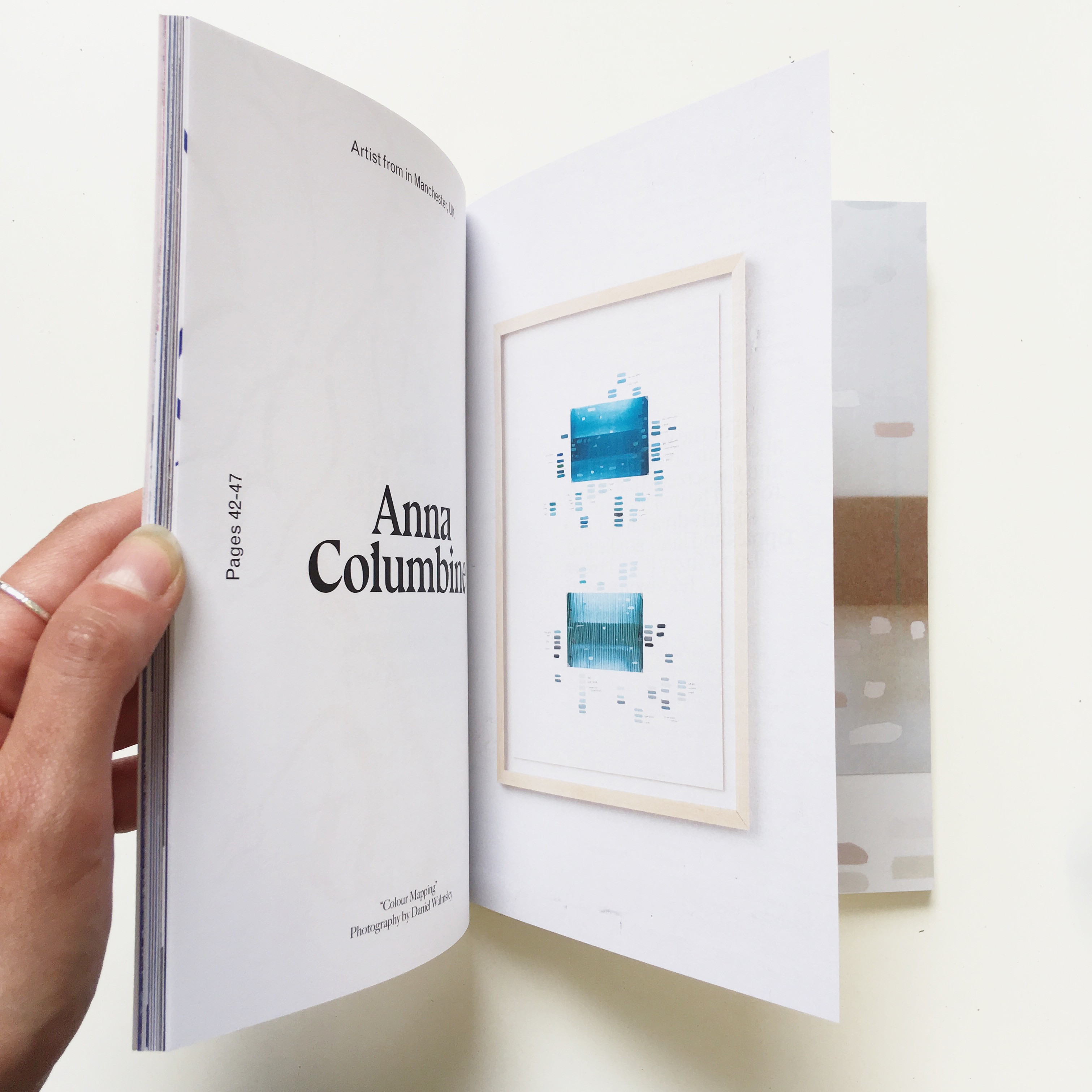 April 2018
GREATER MANCHESTER ARTS PRIZE SHORTLIST

Really happy to announce that a piece of my work from the Colour Mappings: Versions project has been shortlisted for the Greater Manchester Arts Prize 2018.

The work will be exhibited at Stockport Memorial Art Gallery, with a preview on Friday 12th May, and the exhibition will continue until Friday 8th June,

Follow @gmartsprize on Twitter and Instagram to find out more about the other shortlisted artists.





April 2018
CLUNY MAGAZINE, ISSUE 7: THE OTHER ISSUE

Images from my project Colour Mapping: Versions will be included in the next issue of Cluny Magazine, issue 7, The Other Issue.

'Cluny MCR's 7th collection will be called 'The Other Issue'. It will feature a collection of work in response to themes of alienation and isolation. Principally, in curating this issue we hope to promote equality and diversity in art through increasing the visibility of artists who are marginalised in society. This issue also presents an opportunity for foreign artists living and working in Manchester to share their experiences. Similarly, Mancunian artists now living and working abroad have the chance to respond to this theme. Finally, artists whose practise hinges upon the use of less well known methods and mediums will be given a platform.'

The launch part for The Other Issue will be at Partisan Collective, on Cheetham Hill Road, Manchester on June 2nd.

For more information on Cluny, visit here.





April 2018
BATHROOM DARKROOM PROJECT

The culmination of work that has been produced for the Bathroom Darkroom Project that has been running since April last year will be shown in an exhibition at the Grosvenor Gallery at Manchester School of Art, opening night on Friday 27th April, 6-8pm.

The idea of the project was to create photographic work in the pop-up Bathroom Darkroom set up in the home of the project creators, Lydia and Rachael.

There is also an accompanying exhibition catalogue being produced containing written pieces relating to themes of the project such as photography, film, the darkroom process and shared housing from participants of the project and from submissions from other writers and artists with an interest in these themes.

I have also contributed to this publication with a long form essay/musings, 'Living Space, Work Space, New Space.' I will be adding snippets of the writing and images of the publication in due course.

Link to the project website with information about all the artists and artworks involved:

https://www.bathroomdarkroomproject.co.uk/#0



November 2017
AXISWEB INSTAGRAM TAKEOVER

I'll be doing an AxisWeb Instagram Takeover, from Today until November 6th, documenting the run up to 'In Nothing Flat' the exhibition curated by Mark Devereux Projects, as the culmination of the StudioBook programme.

I'll be posting a bit about the install, info about StudioBook and MDP, and from Saturday, when the exhibition opens to the public, feature the artists involved and their work in the show!

A chance to promote our event, and tell everyone about the great work we've been producing. Follow on @axisweb.


October 2017
IN NOTHING FLAT: EXHIBITION AT OLD GRANADA STUDIOS

In a few weeks time I'm part of an exciting group exhibition, 'In Nothing Flat'.

Its the culmination of Studiobook 2017, a professional artist development course ran by Mark Devereux Projects that was awarded to 12 artists from across the UK. It's also an all female group which is quite exciting, and most of us have been producing new work to show. Expect a mixture of video work, audio recordings, sculpture, painting and installation.

The Private View is on Friday 3rd November 6-9pm at Old Granada Studios, Quay Street, in central Manchester. It's open everyday 12-4pm until Wednesday 15th November.

There is an accompanying Artist Talks event on Saturday 4th November from 11-4pm, where you can hear us discuss our work and reflect on the Studiobook experience and what we are going to take from it.

I will also be there invigilating the space on Saturday 11th November if you want to pop along. Hope to see you there!


July 2017
STUDIOBOOK17, WITH MARK DEVEREUX PROJECTS

This last week, I have been participating on week 1 of StudioBook's 2 week intensive session at OGSWorks. I was selected alongside 11 other (female) artists from across the UK. StudioBook is an artists development course, running over 9 months based in Manchester to help improve and develop early to mid-career artists.

It's been a great week and a half, filled with one-to-one sessions and talks from arts professionals, curators and gallerists from across the country. Some of these including Kate Jesson, Curator from Manchester Art Gallery; Kitty Anderson from Glasgow's The Common Guild; The Double Negative's Laura Robertson, based in Liverpool; Curator Eleanor Clayton from The Hepworth, Wakefield; and Nathaniel Pitt from London Gallery Division of Labour.

An intensive week, now I'm at the end and reflecting hard, thinking about personal statements, StudioBook commission and future goals.

Below show a few images of the week, including gallery visits to Bankley Studios and CFCCA.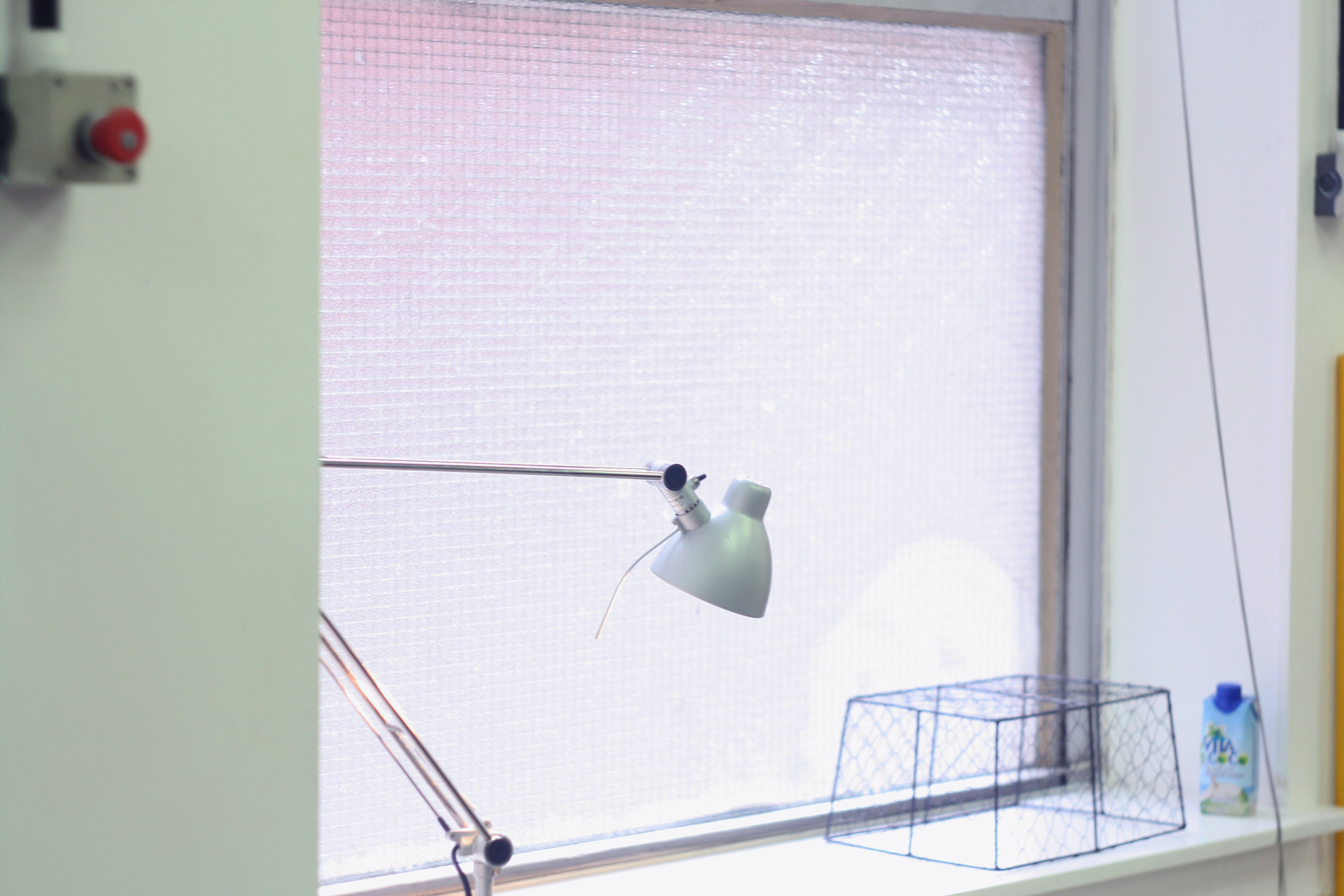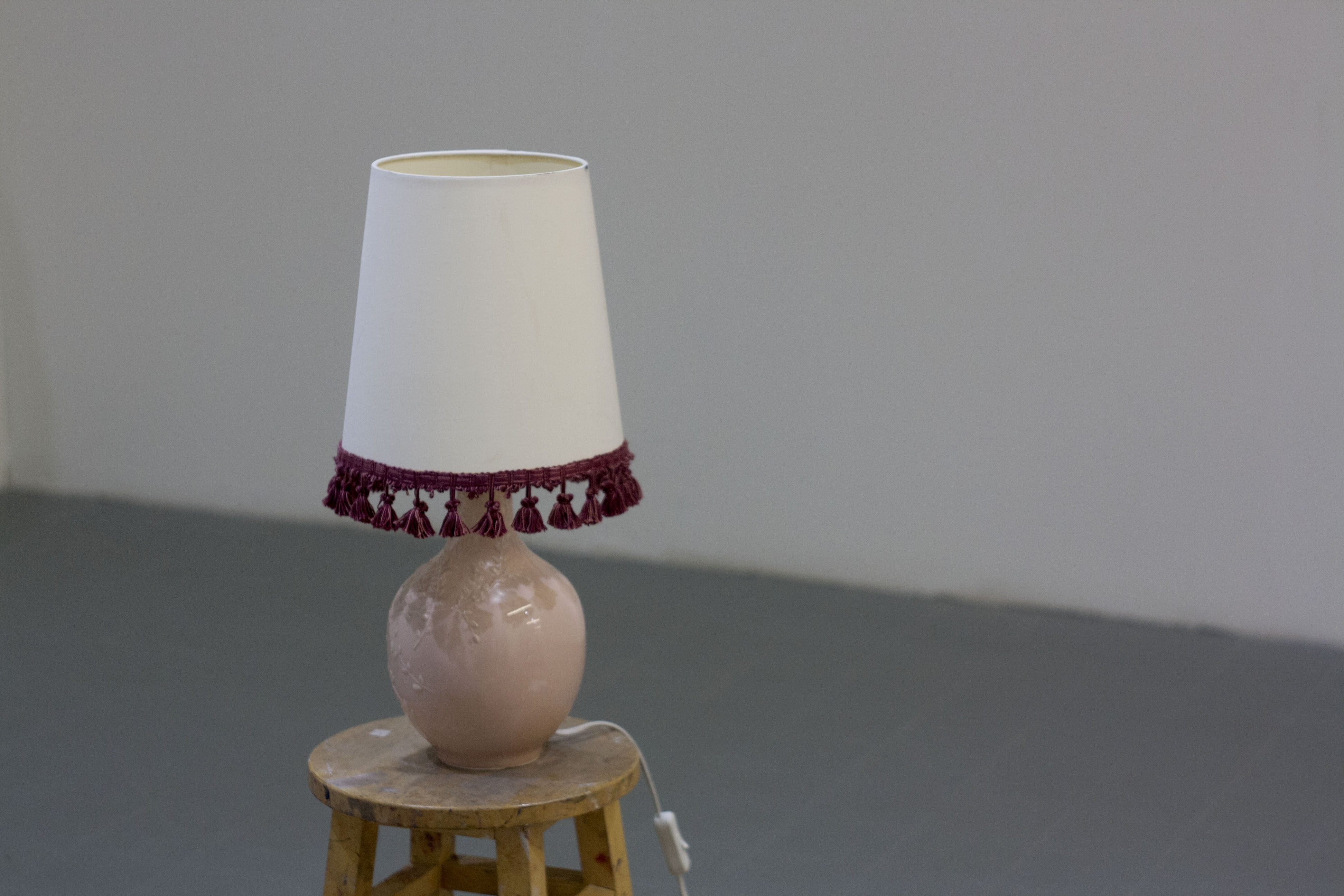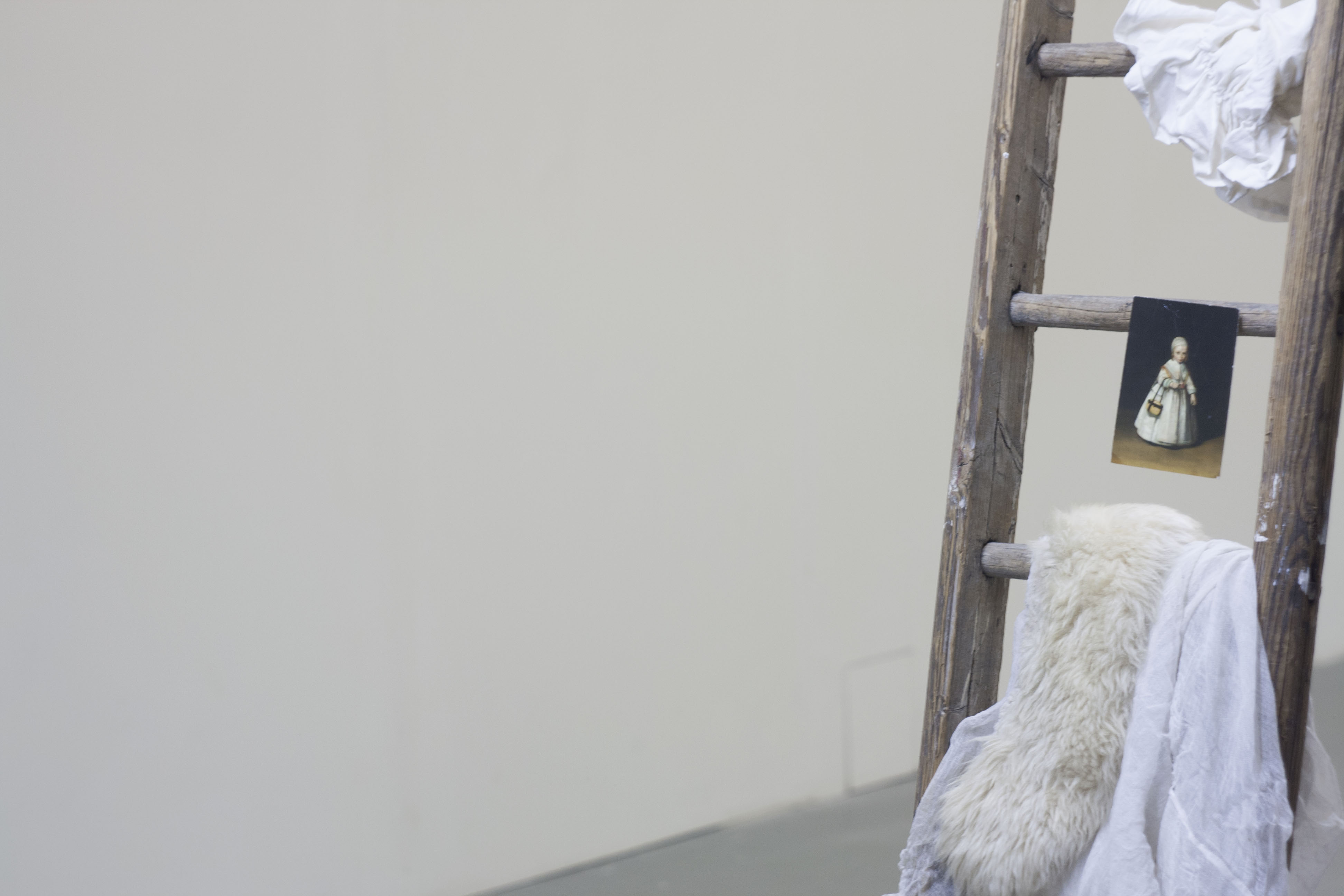 July 2017
OPEN STUDIOS, MANIFEST ARTS FESTIVAL

Open Studios- Artwork Atelier opened to the public, Saturday 8th July for Manifest Arts Festival! I displayed a few new and old things in the studio, with drawn works up and books on the tables for visitors to nosey through.

I also re-installed some interim work created for the Bathroom Darkroom Project, alongside Sophy King.

A nice way to pass the day, getting to speak to lots of the studio holders and meet some really interesting people and talk a bit about my work.

A great weekend put on by Manifest with loads of great exhibitions and events, happy to be a part of it.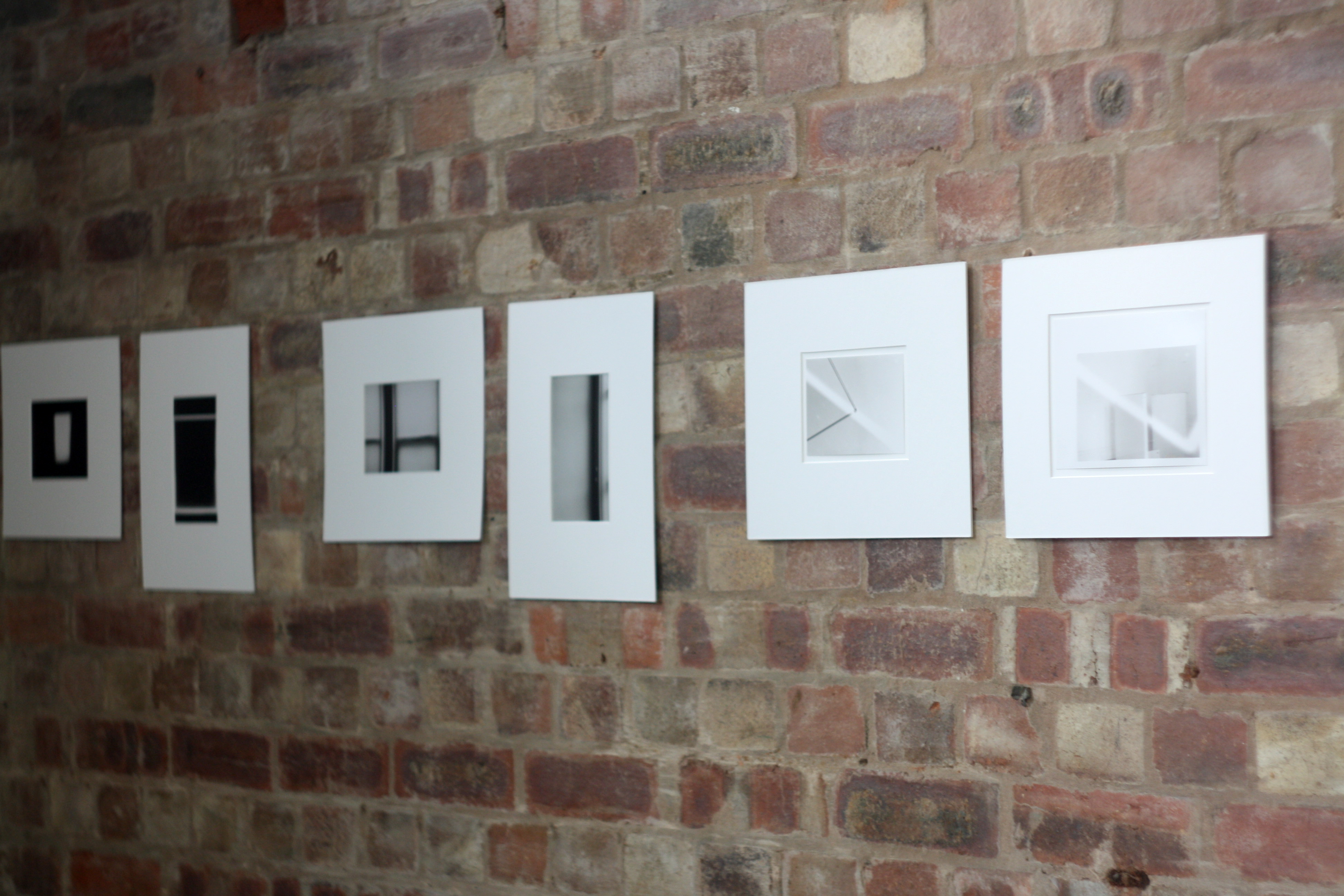 June 2017
BATHROOM DARKROOM PROJECT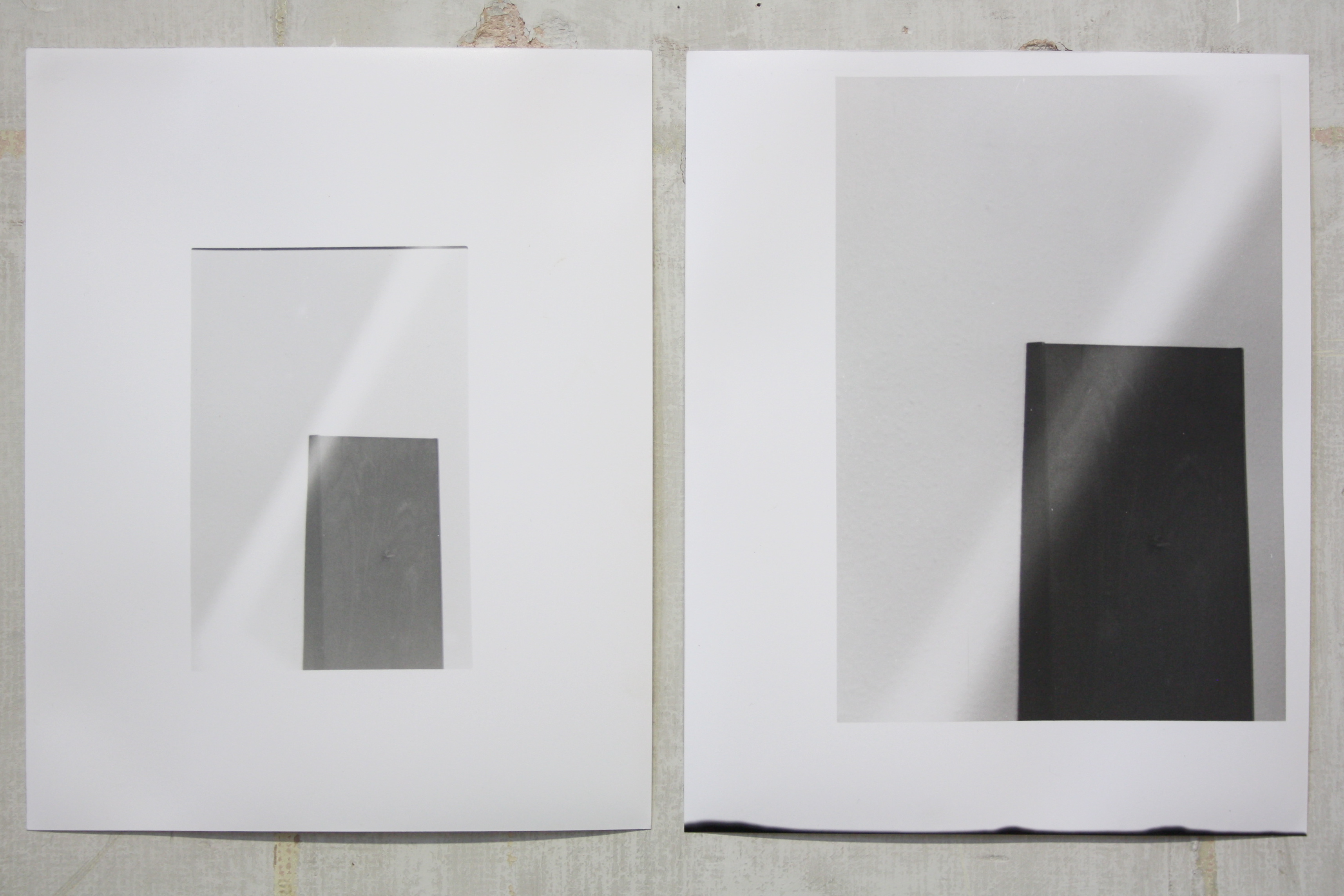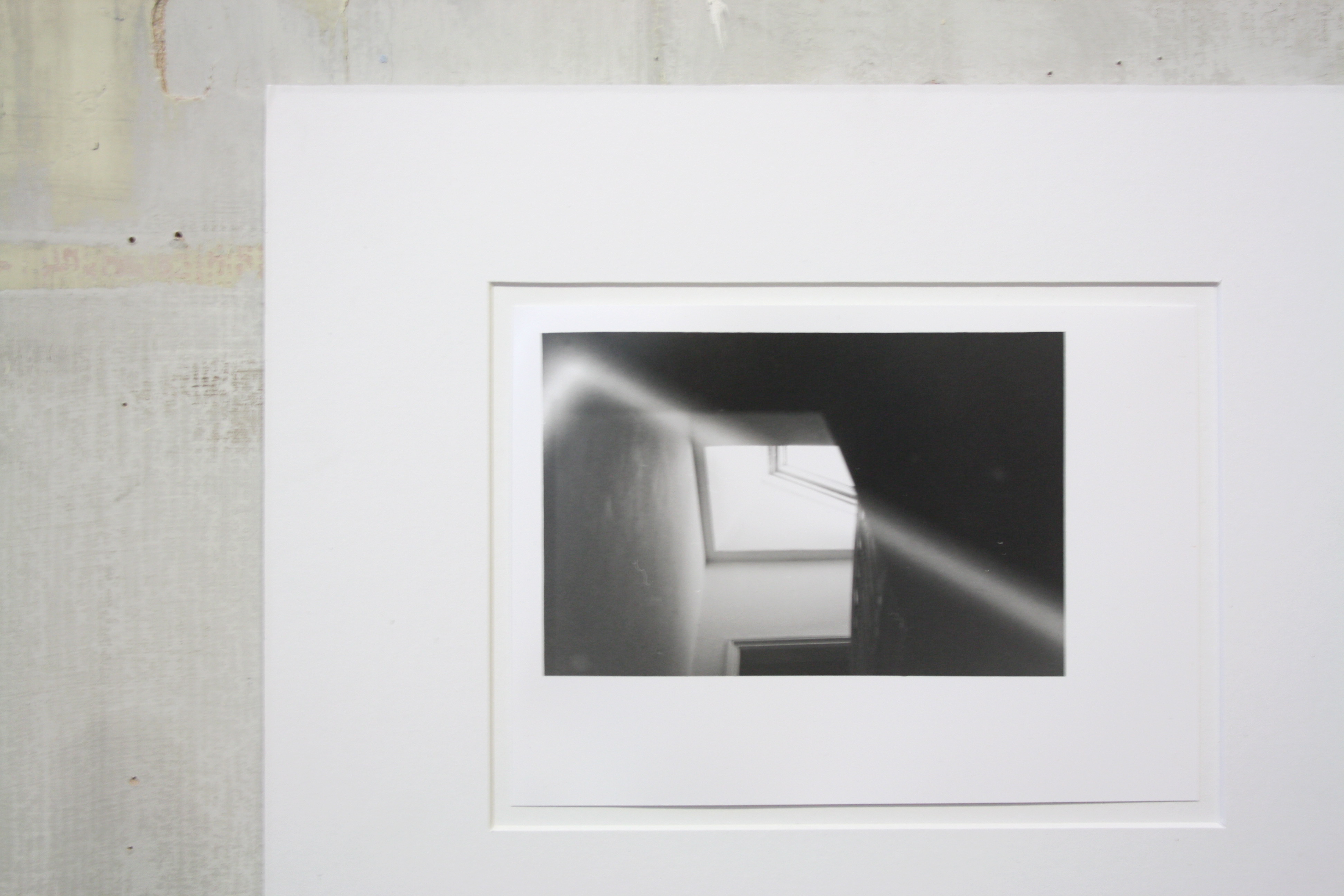 may 2017
OPEN STUDIOS, MANIFEST ARTS FESTIVAL

As part of Manifest Arts Festival (a fringe festival that is running alongside Manchester International Festival) Artwork Atelier are hosting an open studios event, alongside many other studios in Manchester and Salford, on Saturday 8th July!

I'll be there at studio number 13, on the ground floor, open for visitors to come and have a nosey at some of my latest work and work in progress, and there'll be a few prints and pieces available to buy too. Open 11.30am - 6pm.




may 2017
STUDIOBOOK 2017

I'm really excited to have been selected to participate in StudioBook 2017, with Mark Devereux Projects and 11 other (female) artists!

A very exciting opportunity, StudioBook delivers professional artist development, and over the course of the next 6 months I will be supported with portfolio reviews, one-to-one meetings, and be part of a 2 week intensive programme with guest speakers from a range of arts venues and arts professionals.

It's going to be a busy few months!



march 2017
WE WERE STRANGERS, BENEATH A BROKEN SKY

Designed some the album artwork for We Were Strangers upcoming album, with accompanying prints for the tour...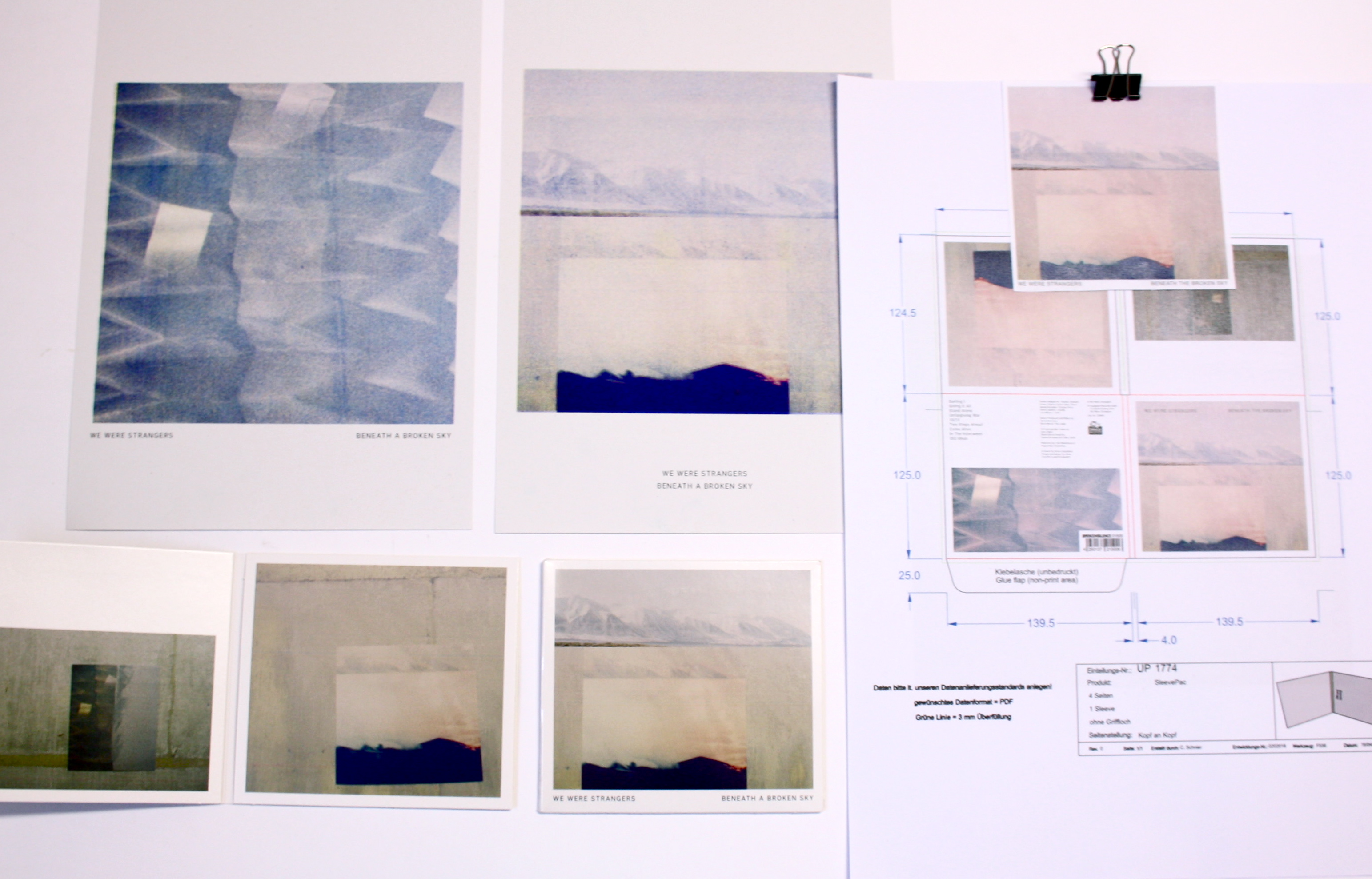 april 2016
HAVAS LYNX HELPFUL CHANGE

Thank you to Havas Lynx for selecting me to create work for their exhibition, Helpful Change.
april 2016

FREE FOR ARTS FESTIVAL

It's been a long time coming- Free For Arts Festival is nearly here! I will be exhibiting new work created for the show at Nexus Cafe, alongside Sarah Crosby, Louisa Hammond and Lisa Risbec.

Launch Party on Friday 22nd April, Kosmonaut with an 'Arts Crawl' in the Northern Quarter on Saturday afternoon from 12.45 starting at Kosmonaut...

may 2015
BLACKBURN PRINTFEST 2015




may 2015
ETALAGE III, DUNE REPAIR WORK






may 2015
DELTA TOTAL, ICELAND





may 2015
GAMLI SKOLI, ARTISTS RESIDENCY, ICELAND

Spending my month of May in Iceland, in a remote island in the North, Hrisey, near to the second biggest 'city' Akureyri.

Gamli Skoll is an old school house, a large building with a studio space. Here with two other female artists -Tali Shaak from Canada, and Magda Buczek from Poland.

A self- directed residency, we are here to work on our own projects, explore the area, travel and see what happens! We have already merged with a french group who are also on a residency, and are working with them on an exhibition 'Delta Total'.

I'm hoping to work on some drawings, and capture some interesting views with photography and film...

april 2015
MAFA SPRING EXHIBITION 2015

For the MAFA Spring Exhibition I decided to set myself a bit of a project and produce some new drawings/prints inspired by a recent trip to Budapest.

I'm always inspired by place and space, and whilst in Budapest came across a fascinating building- an old hotel with the strangest vents and windows on the back of it.

I developed some drawings which I then turned into risograph drawings/prints...




february 2015
CORNERHOUSE PROJECTS: FULL STOP

ZINE

As part of Cornerhouse Projects Full Stop, I have created a small beak-book 'zine in a limited edition of 50, which is available to purchase from the Cornerhouse Bookshop, and also a selected amount of 'zines are availble from Magma Bookshop on Oldham Street, Manchester, for £3 each...




february 2015
CORNERHOUSE PROJECTS: FULL STOP

Exhibited in the group show Full Stop, as part of the last ever Cornerhouse Projects.

I created a body of work, photographic based, Ambiguous Spaces (Cinemas) which involved creating props and setting up unusual scenes in the cinemas...





Unusual rubble is dispersed among dark and seemingly empty spaces; ambiguous figures occupy an otherwise abandoned underground space: setting the scene for the near future of the Cornerhouse cinemas. Whilst hinting towards materials of the new building –shiny surfaces, blocks and bricks- there is an underlying feeling of the unknown and uncertainty, once the building is left vacant and obsolete…

december 2014
DRAWN TOGETHER




december 2014
UP-COMING SHOW: DRAWN TOGETHER

I will be exhibiting some work at Drawn Together, and event put together by ArtAnon, an experimental drawing based collective based in Manchester.

I will be showing a selection of drawings and my installation, Tactile Transmission. The sculpture is linear, and can be seen as an extension of the drawn line...so it fits perfectly!

The exhibition opens on Thursday 11th December, 6-9pm...




october 2014
LIVERPOOL BIENNIAL

Since July, I have been working at the international arts festival, Liverpool Biennial, as a gallery invigilator/mediator at the Biennial exhibition A Needle Walks Into A Haystack, The exhibition is based at the Old Blind School, an amazing old building situated on Hardman Street in the centre of Liverpool. The exhibition surrounds ideas of the everyday and domesticity, and each artist has interpreted the concept in different and obscure ways, in different media such as installation, drawing and video... It has been a fantastic experience, working in an unusual space, and meeting some great people.

I have taken some photos on 35mm film which has inspired some new ideas I am working on...

a post-apocalyptic space, almost psychotic, where artworks are sporadic, yet crammed into a building close to a ruin, the artworks often seems quite analogous and strange, there is a sense of the unheimlich, and the coldness of the building adds to an anxiety about the place...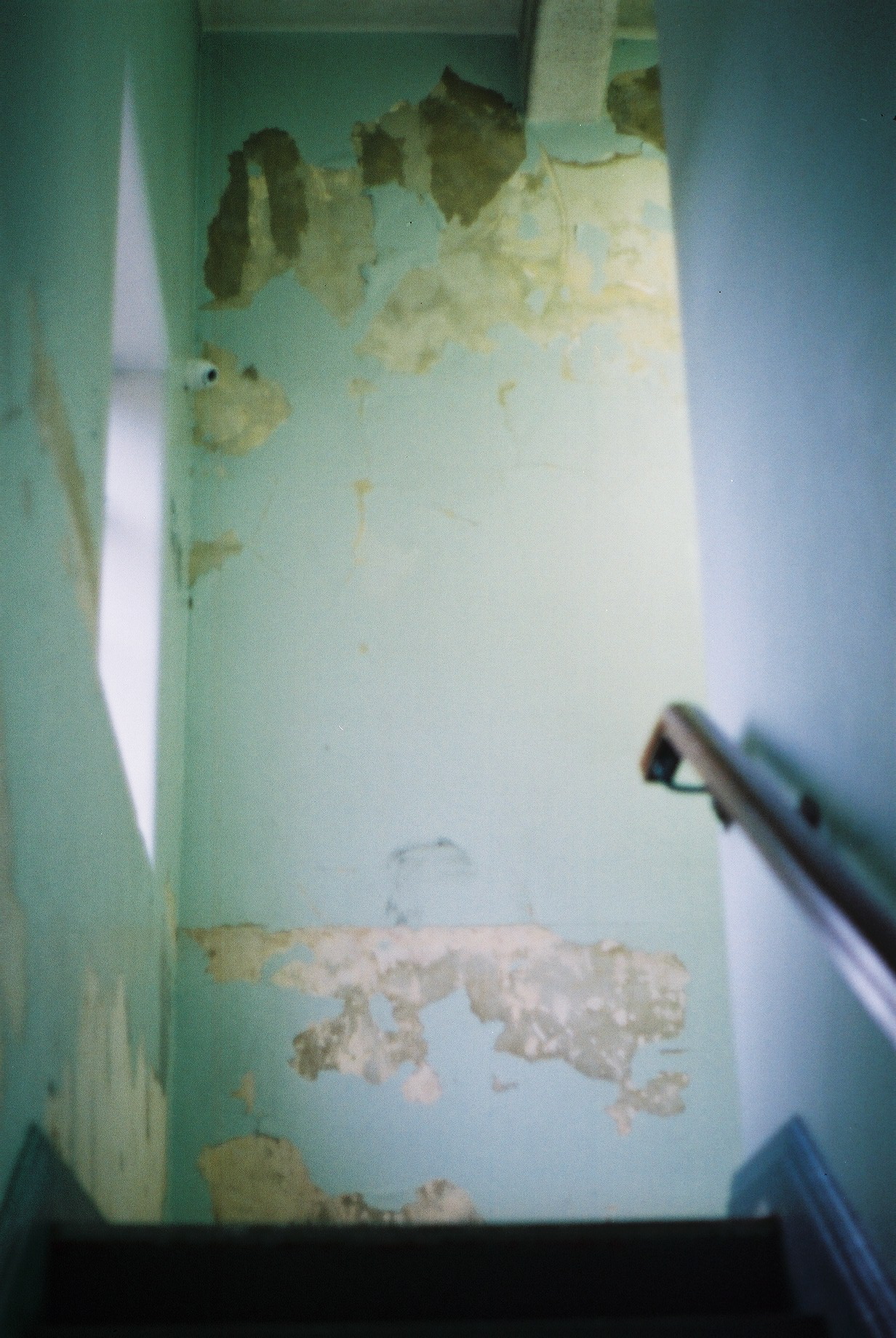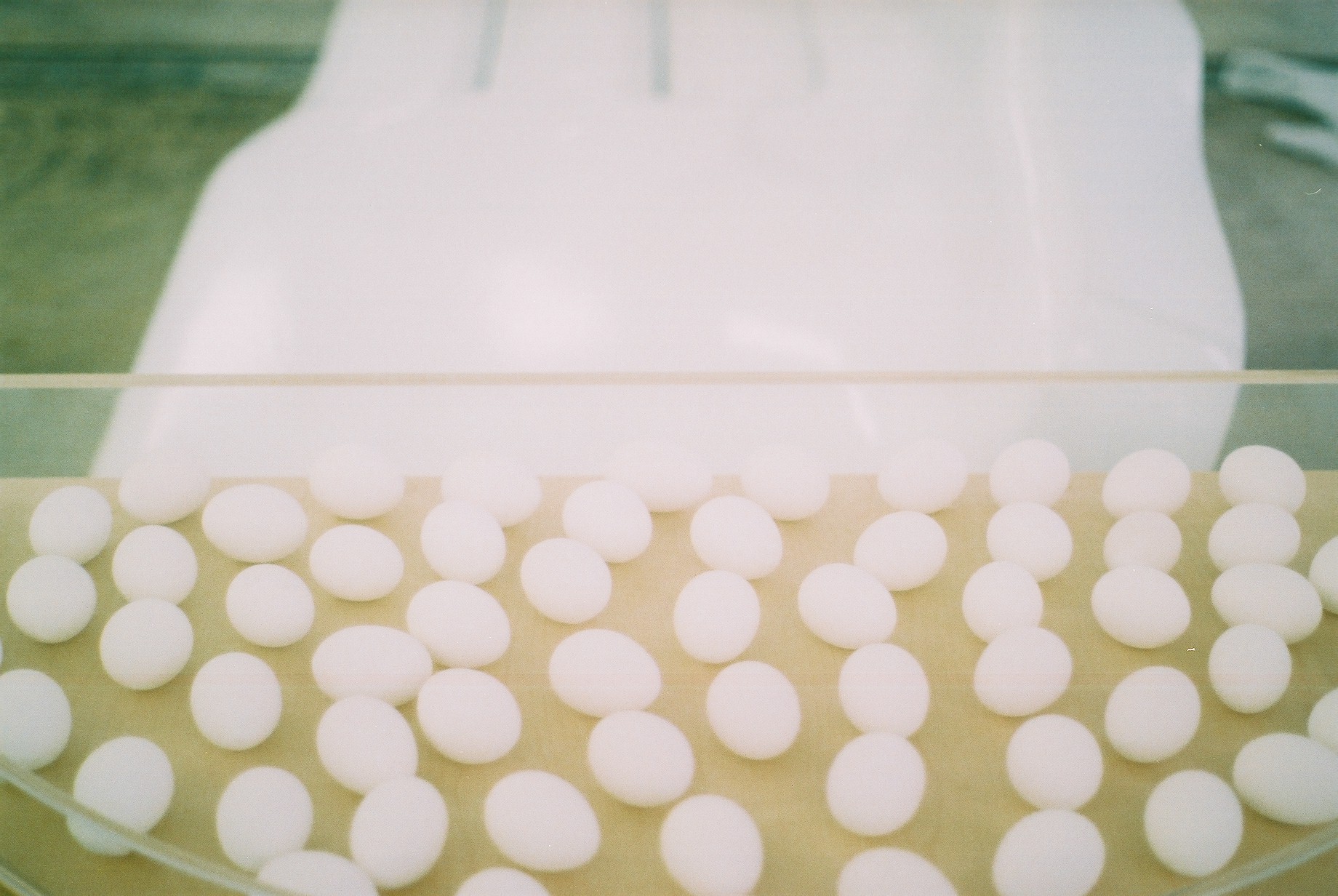 friday 27th june 2014
MERZ BARN

About a week ago I applied to an artists callout to exhibit work in the Merz Barn/Shippon Gallery in Elterwater, Lake District. Earlier this week I was notified that my application was successful and curators of the exhibition would like to feature my work.

It will be a mixture of images from the Skin Exhibition, and a piece of my large scale Installation, Tactile Transmission. The exhibition explores themes of nature, materiality and environment.

This is a really lovely opportunity, as Elterwater is a place I regularly visit and is situated in a beautiful place named Great Langdale, in the middle of a valley! I also went up there for a visit and inspiration for the last unit of my course...




The exhibition is on from Sunday 5th July until Wednesday 16th July.

saturday 14th june 2014
DEGREE SHOW

Friday was the opening night of the Degree Show. A really good night, lots of people, lots of fun.

Excitingly I won an award for my work; Manchester Academy of Fine Arts, School of Art Graduate Award.

Really positive an encouraging news, and could prove to be interesting with a few future prospects!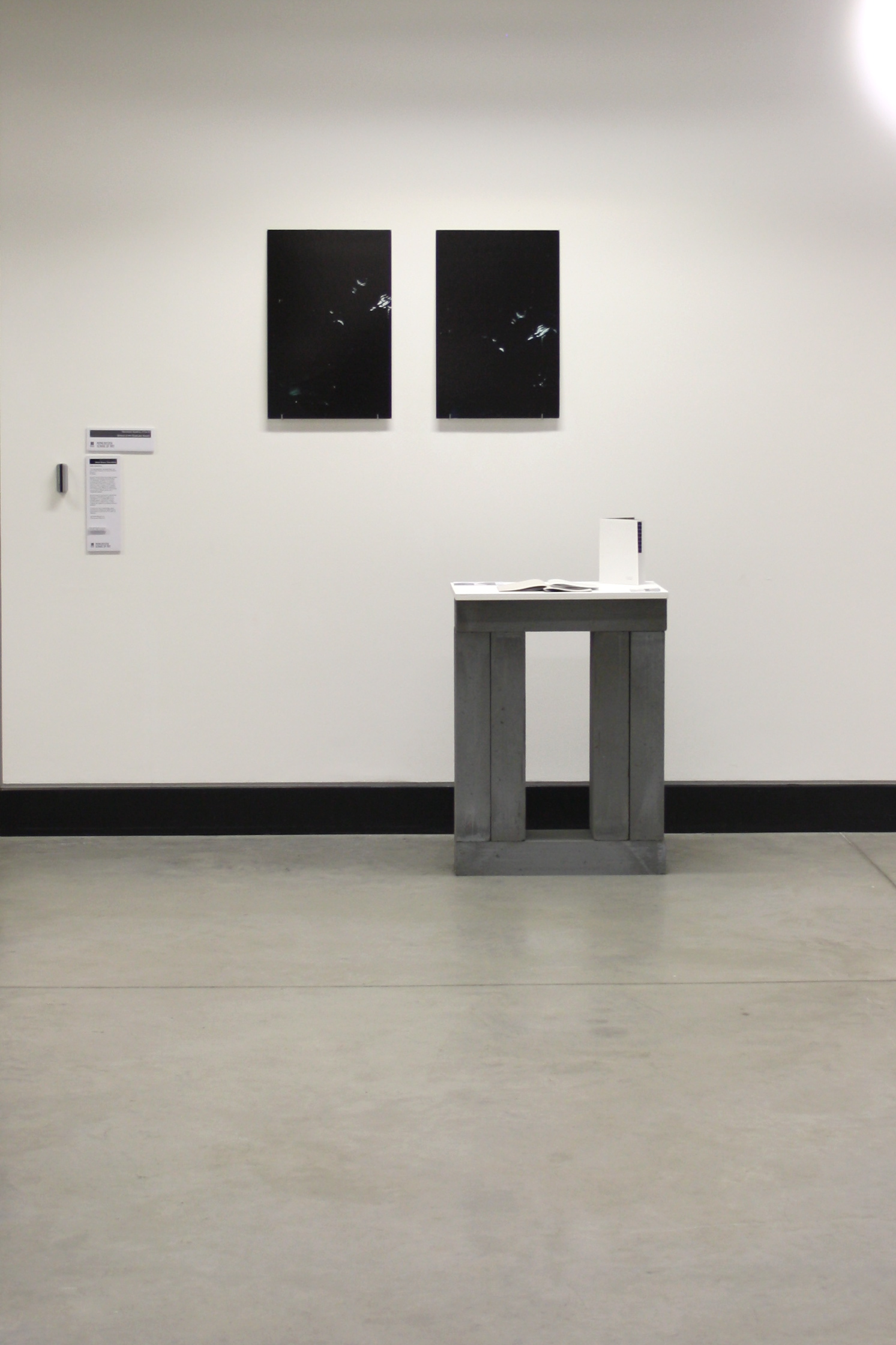 friday 6th june 2014
WORK IN PROGRESS




Installation-in-progress of my newest artwork, in the Manchester School of Art. This has been commissioned for the Vertical Gallery Spaces for the duration of the Degree Shows.

The Degree Shows will run from 14th - 25th June 2014.